"Hope broke Park's heart in the first book...

Now it's his book...

He meets Lucy, who is also his neighbour...

She wants to be friends with him...

But she also wants to find the guy beneath the manwhore...

My thoughts

I love reading about strong heroines. Lucy knew what she wanted and wasn't afraid to go for it.


"Everyone should have someone that cares.Someone that doesn't give up on them.Someone to always care what they're doing.Right at this moment,I make it my goal to be that someone for Park."


Loved that Park didn't change his manwhore ways as soon as he met Lucy. And there was times when I wanted to shake Park for what he's doing to Lucy. I can't help but love Park though.

He deserves another picture...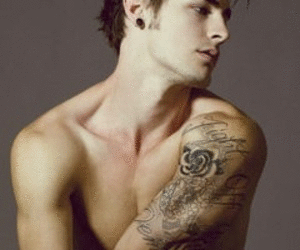 Glad we still see the old characters pop up. Every time skittles are mentioned makes me want to re-read the first book all over again. A great follow on. Loving this series x"