"
Tina and Nik work next to each other...

They instantly become friends...

Are they forever friend-zoned...

or do they have feelings for one another??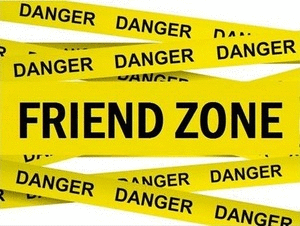 My thoughts:

This was cute... the two main characters become close friends but at the same time they question whether the other person feels more than just friends, a situation I think we all been through.


"So we can be friends, right?"
Wait, what?
I stare at her, a frown forming at my mouth.
Did I..? Did I just get Friend-zoned?"



I didn't think I see the day when I actually liked the heroine more than the hero. Nik was a right a-hole at the end. I really wished Nik would grow some balls and just go for it.

I would recommend this book if you are looking for a light read with some LOL moments :)
"