"
Travel back to the 80s...

Remember being young and obsessed with the latest music icon?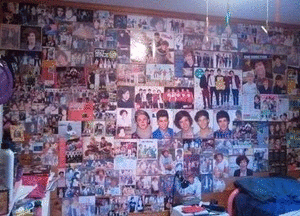 Yup... That's Sara...

But she takes it to a new level...

To wanting to uproot her life and education to be closer to him...

Then she meets Dale the new kid...


My thoughts:

I thought the first half of the book was very YA. Then the second half kicked in with a few steamy scenes and a bit of drama. I really liked this book and these two were just too cute together.

Sara was completely obsessed with her idol and I wish she open her eyes and see what's right in front of her.


"I know you. Inside and out, Sara. I know you, and I've accepted it all. Every bit of the crazy. And I love you anyway remember?"


I have to say I saw the twists at the end coming but that didn't stop me enjoying it. Fab standalone book!!!


"