BOOK SUMMARY:
Layla Flaherty had the perfect life, or close to it. Until a stranger gunned her parents down right in front of her, leaving her with seizure inducing PTSD. After years of trying to pass as normal and failing miserably, she resigns herself to being invisible. But new to town Landen O'Brien sees her, and he likes what he sees. Much to Layla's surprise, he doesn't freak out when she has a seizure in front of him. He does the exact opposite, calming her until the tremors subside. But Landen has secrets of his own. Secrets that both bind them together and tear them apart.
Scarred by loss, Layla leaves her hometown of Hope Springs, Georgia, hoping to put her painful past behind her and start over in college in California. When she runs into Landen at freshmen orientation, she has a choice to make. Reinforce those steel walls she's built up around herself or give the only boy who can keep her still a second chance.
Landen's more than ready to tear down those walls but this time when they come crashing down, they might bury her.
Buy Links:
Amazon US: http://amzn.to/1aw2L3o
Barnes & Noble: http://bit.ly/HzbmGP
Kobo: http://bit.ly/16Xe52r
Author Information
Caisey Quinn lives in Birmingham, Alabama with her husband, daughter, and other assorted animals. She is the bestselling author of the Kylie Ryans series as well as several New Adult Romance novels featuring country girls finding love in unexpected places. You can find her online at www.caiseyquinnwrites.com .
Website: http://www.caiseyquinnwrites.com/
Goodreads: https://www.goodreads.com/author/show/7041163.Caisey_Quinn
Facebook: https://www.facebook.com/AuthorCaiseyQuinn
Twitter: https://twitter.com/CaiseyQuinn
My Review to Keep me Still (#1)
5 stars
Layla witnessed her parents being shot when she was thirteen...
Now in her senior year...
She still suffers seizures...
Enter new boy, Landen
Wow I wasn't expecting this. Boy was I surprised. Not once did I feel the story drag on. If anything I think it should have been longer.
Let me Leave takes place in senior year and Keep me Still is when they are both in college. I found both books enjoyable and there was a few gasp out loud moments.
Great writing, great story telling and great characters.
"Seriously, Ginger, your timing is impeccable. Can I get you a collar with bells or something, so I can hear you coming next time?"
When I read the first few words of 'the sneak peek in Hold us Close', I had a feeling what was going to happen and BINGO!!!
Come on Caisey, get this book out!!!
My Review for Hold us Close (#1.5)
5 stars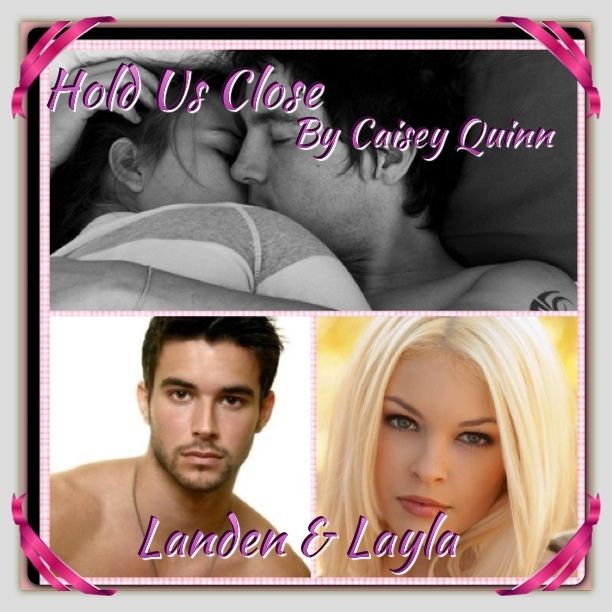 Keep me Still ended nicely but the sneak peak into the follow on novella was cruel!!! I couldn't stop thinking about getting round to this book.
Layla and Landen are dealing with a huge bombshell that can either make or break the couple. Everything about this short novella was necessary for Landen to deal with his pasts and come out stronger together as a couple.
But maybe, just maybe, I can be the water that washes over him and smoothes those rough edges
I love Layla for her strong decision making and I love Landen for his inner turmoil over the situation. The love they have for each other was so sweet.
As long as you keep trying, I will keep loving you. I don't even know if I could stop
There isn't anything I didn't like about this so it is getting the 5 stars. I would recommend this book for those who like New Adult with likeable broken characters and a fast pace storyline.
ARC provided by the Author
Quotes subject to change